Baltimore Road will remain closed between Gladstone and Broadwood drives for an estimated additional month, through approximately the end of November, as construction continues to improve safety and access along the road.
The road will remain closed due to supply-chain issues and weather-related delays. Supply-chain issues have delayed the availability of concrete pipe for the new storm drain. Heavy rainfall, including from the remnants of Hurricane Ida in September, presented challenges for workers replacing the culvert under Baltimore Road at the stream crossing near Rockville Cemetery, installing storm drain and restoring the stream.
Before the road can reopen, the contractor will complete the culvert replacement, curb and gutter installation, and base course paving of the roadway. Crews will also continue to relocate the water lines and install storm drain connections to the stream in both directions.
Signs will remain in place directing motorists and pedestrians to detours between Gladstone and Broadwood drives. Vehicles should use MD 28 or follow detour signs to Veirs Mill Road to get around the work area via Broadwood Drive east of the closure or Edmonston Drive to the west. Pedestrians should follow pedestrian detour signs on streets south of Baltimore Road.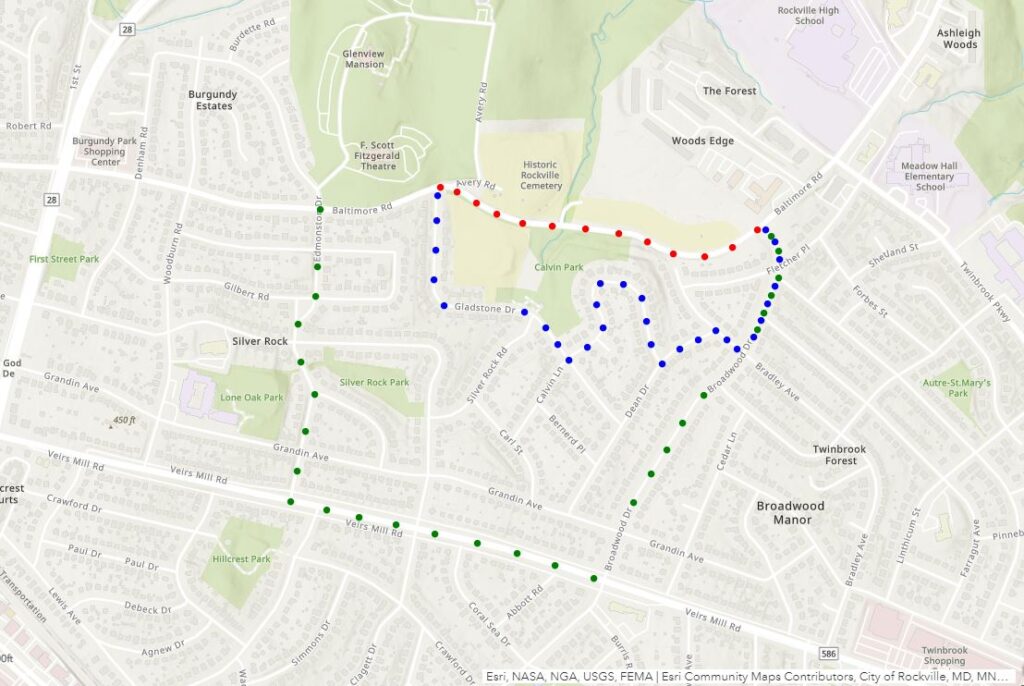 Work is progressing well on the overall project. Storm drain, curb and gutter, and sidewalk are being installed in the segment of Baltimore Road between MD 28 and Woodburn Drive. Roadway resurfacing will be one of the final steps of the project, which is still expected to be completed in spring 2022.
Learn more at www.rockvillemd.gov/baltimoreroadproject.