Road Closure to Continue Through October for Safety and Access Improvements
As students return to school and traffic ramps up again, commuters are reminded that a portion of Baltimore Road remains closed as construction continues to ultimately improve safety and access along the road.
City staff and the city's contractor notified Montgomery County Public Schools, including the principals of Rockville High School and Meadow Hall Elementary School before the closure, which will continue until late October. The city and its contractor have subsequently provided the school system's transportation department with details of the vehicular and pedestrian detours that are in place to get around the work zone.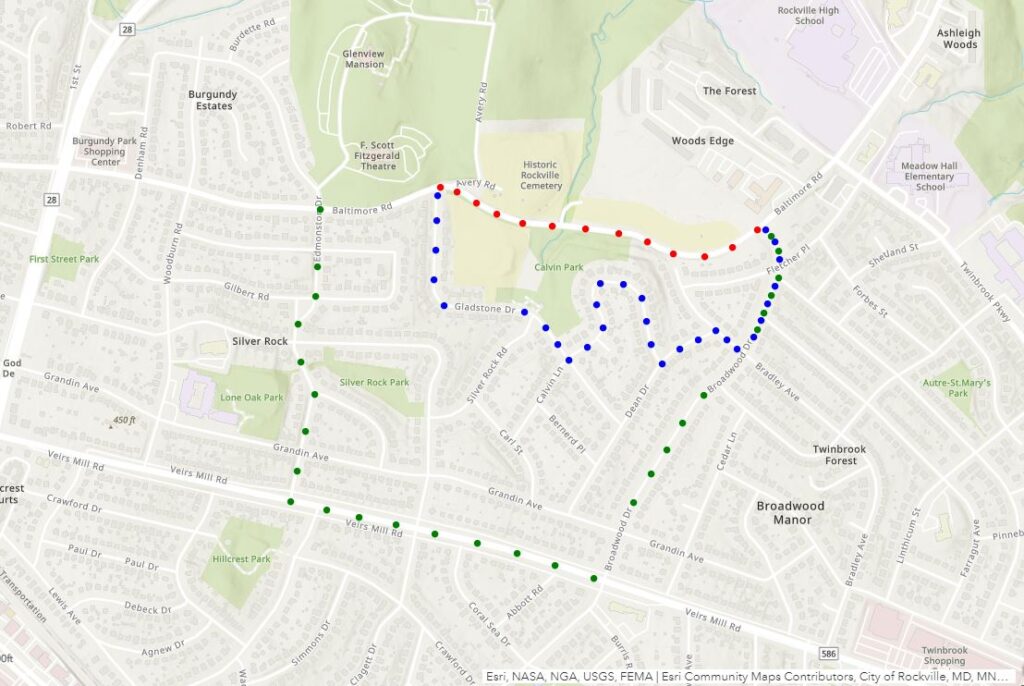 Detour signs are posted advising motorists and pedestrians of the closure between Gladstone and Broadwood drives. (See the map above for directions.) Vehicles should avoid the area by using MD 28 or following detour signs to Veirs Mill Road to get around the work area by taking Broadwood Drive on the east side of the closure and Edmonston Drive on the west side. Pedestrians should follow pedestrian detour signs on streets to the south of Baltimore Road to get around the work area.
The closure is in place while contractors replace the roadway culvert at the stream crossing near Rockville Cemetery, installing storm drain and restore the stream. The closed portion of the road is expected to reopen at the conclusion of this phase of construction in late October.
After the road reopens, final roadway resurfacing will likely be one of the final steps of the project, which is expected to be completed in spring 2022, if work proceeds as planned.
Learn more at www.rockvillemd.gov/baltimoreroadproject.