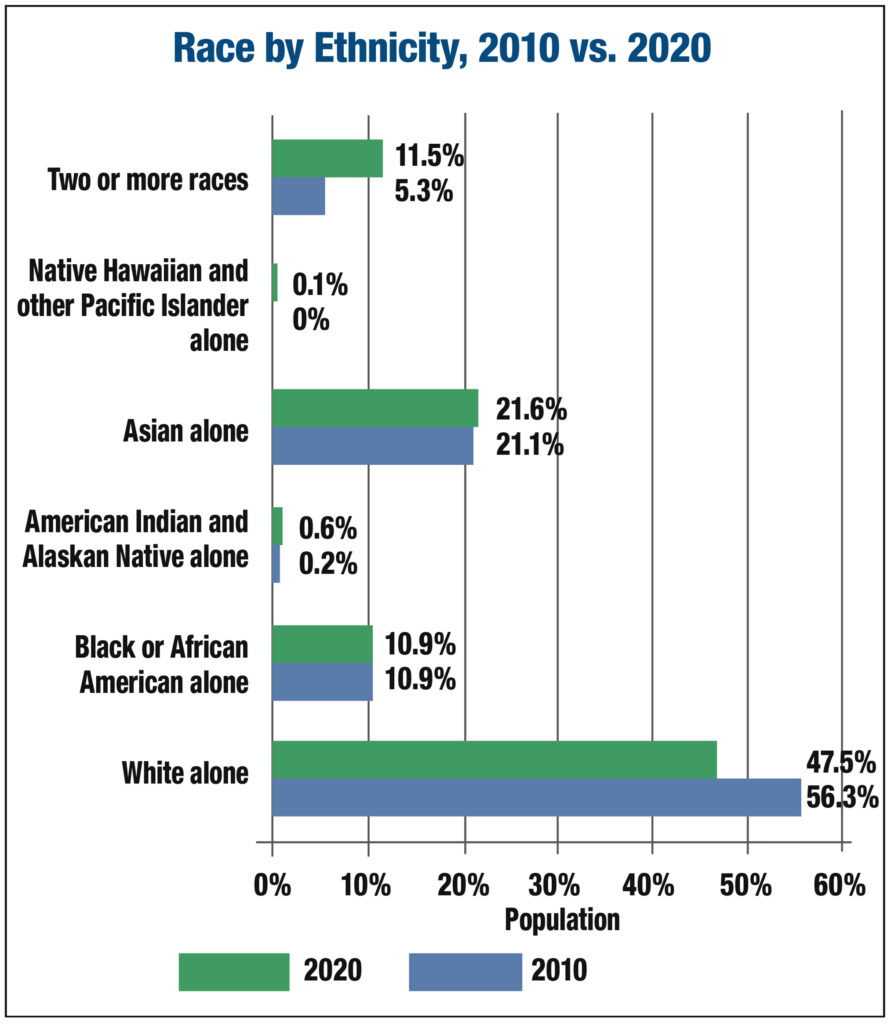 The City of Rockville is now Maryland's fourth most populous incorporated place – down from third a decade ago, according to results of the 2020 census released in August.

According to the census, which is conducted every 10 years, on April 1, 2020, the population of the City of Rockville totaled 67,117 people. This was an increase of 5,908 people (9.7%) from 2010 when the city's population was 61,209.
Data for Maryland shows that the five most populous incorporated places were, in order: Baltimore city, Frederick, Gaithersburg, Rockville and Bowie.

The number of people who identify as "white alone" in Rockville dropped from 85.8% in 1980 to 47.5% in 2020. Montgomery County saw a similar decrease.

Rockville's breakdown of race by ethnicity in 2020 was:
White alone: 31,837 (47.5%).
Black or African American alone: 7,329 (10.9%).
Asian alone: 14,477 (21.6%).
Two or more races: 7,738 (11.5%).
Some other race alone: 5,302 (7.9%).
American Indian and Alaska Native alone: 394 (0.6%).
Native Hawaiian and other Pacific Islander alone: 40 (0.1%).
City staff will update data and trends as the U.S. Census Bureau makes data available. For more information, visit www.census.gov.