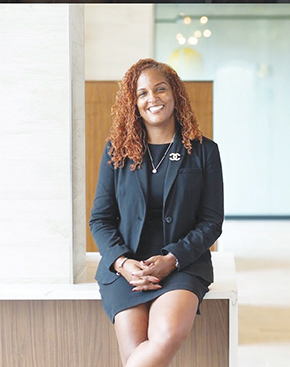 Charnita A. Jackson joined the city in April as community enforcement code inspector manager with the Department of Community Planning and Development Services. We asked her a few questions about her role to introduce her to the Rockville community.
What did you do before joining the city?
I was the director of property management with the Housing Opportunities Commission, Montgomery County. I was responsible for leading a division of 35 or more professionals. In my career at HOC, I had the experience of leading housing quality standards inspectors and the third-party inspection vendor, who performed initial and annual quality control inspections as a requirement of the housing choice voucher program.
What does your position entail and is there anything specific you'd like to tell us about it?
In my current role, I am responsible for leading code enforcement inspectors to ensure we are maintaining compliance with the ordinances and regulations of the City of Rockville. This includes property maintenance, fire and safety, health, zoning, sign, construction, and permit compliance for commercial properties, and landlord-tenant regulations.

I am responsible for improving methods, techniques, policies and processes to increase the division's efficiency. You should know that I purchased my first home in Rockville. I am proud to have invested in the city and now I can use my areas of expertise to improve our services to my fellow city neighbors.
Anything else we should know?
At my core I am a houser (a person who houses), and work diligently to ensure that all customers have a home that is code compliant. I have been in affordable housing since the early 2000s and hold several certifications in affordable housing programs. I have extensive experience with the U.S. Department of Housing and Urban Development's Real Estate Assessment Center, housing quality standards, and code inspections, from supervision to implementation.