A City of Neighborhoods Strives to Keep its Hometown Feel
Rockville is a city of diverse neighborhoods with safe streets, well-kept homes, vibrant parks and vital community centers. The city government recognizes the important role neighborhoods – and neighbors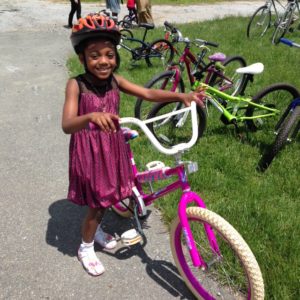 – play as the foundation of city. We respect and foster that role through the city's commitment to public safety, housing diversity, well-maintained infrastructure, support for high-quality education and city services that address the needs of all.
Rockville is a place one can truly and proudly call "my hometown," where community members work with the city government to maintain the intimacy and warmth that "hometown" promotes. It is a place where neighbors know and care about each other and where families can grow in safe, secure neighborhoods, and, eventually, where community members can retire and thrive. Wherever you are in life, the City of Rockville offers a service, program or other way to connect to your community.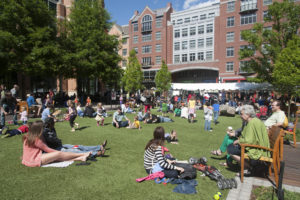 This quality of living is reflected in some of the city's rankings:
Rockville ranks ninth overall and fourth among small cities on WalletHub's list of the most ethnically diverse small cities – and four of the top 10 spots among all cities, of any size, in the entire United States.
Rockville has made WalletHub's annual list of Best Small Cities in America for 2019. For the rankings, WalletHub compared 1,268 cities for affordability, economic health, education and health, quality of life, and safety. Rockville's total score was 64.55. The city placed in the 85th percentile, ranking highly in the categories of education and health (62nd), quality of life (83rd) and safety (29th).
Nearly 900 of 3,000 randomly selected community members responded to the city's 10th biennial community survey. Rockville's residents said their city has high-quality, secure neighborhoods where they can raise children and retire, that Rockville is respectful to different cultures and beliefs, and is a city committed to creating a welcoming community for all backgrounds.
For a third consecutive year in 2019, Rockville scored perfect marks on the Human Rights Campaign's Municipal Equality Index for the city's commitment to the health, welfare, safety and equality of its lesbian, gay, bisexual, transgender and queer community. Rockville was among 88 of 506 municipalities and jurisdictions in the U.S. that earned 100/100 on the scorecard.
Reaffirmation by ratings agencies of the city's triple-A credit rating, which saves tax dollars by allowing Rockville to borrow at the lowest possible interest rates, and is an indication of the city's sound financial health and financial management practices.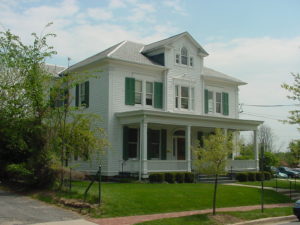 This guide highlights programs, services and facilities the City of Rockville offers to keep our neighborhoods strong, safe and vital to the community members who live, work and visit here.
---
Diversity in Our Neighborhoods
Rockville prides itself on its hometown appeal as a city of diverse neighborhoods.
Just how diverse are our neighborhoods? Rockville is among the most diverse cities in America, with one-third of the its residents born outside the United States.
"The City of Rockville is home to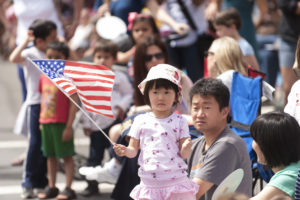 individuals and families from diverse backgrounds and with varied socioeconomic characteristics," a December 2016 city housing market and needs assessment reported. "The diversity of the population is one of the critical elements to creating the thriving and inclusive community of Rockville. If the city is going to be able to continue to attract and retain a diverse population, it will need to plan for a wide range of housing types that can meet future needs."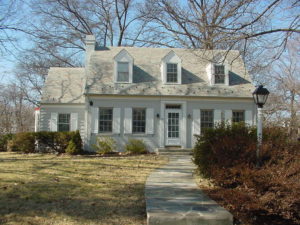 According to the U.S. Census Bureau's 2018 American Community Survey, residents of Asian descent are the largest racial minority in the city, making up about 20 percent of Rockville's population, up from about 15% in 2000. Rockville's 2018 Hispanic or Latino population was about 16% of the population. Black or African-American residents comprised about 11 percent.
---
A City of Neighborhoods — Index

Get to Know Your Neighborhoods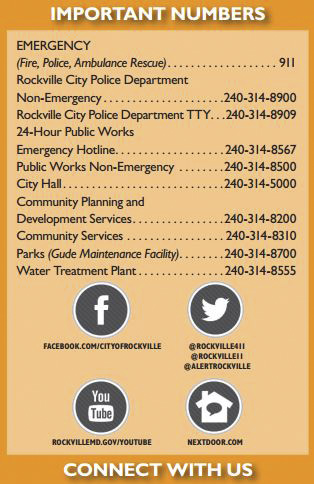 Explore City Maps
Be In-the-Know About New Development
Attend a Community Meeting
Learn About Community Policing
Explore Rockville by Bicycle
Concerns and Requests
Police
Parking
Meet with the Mayor or a Councilmember
Elections and Voting
Centers and Facilities
Refuse and Recycling
Paying Utility Bills
Water and Sewer Emergencies
Property Taxes
Leaf Collection Tips
Street Trees
Sidewalks
Snow Shoveling
Licenses and Permits
Animal Regulations
Code Enforcement
Historic Tax Credit
U.S. Post Offices
Libraries
Rockville Volunteer Fire Department
County Government
Transit
Rockville Emergency Assistance Program (REAP)
Information and Referrals
Home Rehabilitation Grants
Community Mediation
Senior Support Services
Rockville Villages
Snow Shoveling
Financial Assistance for Participation in Recreation Programs
Community Empowerment Matching Grant Program
Human Rights
Americans with Disabilities Act
Translation Services
Asian Pacific American Task Force
LGBT Liaison
Celebrate Rockville
Boards and Commissions
Volunteer
Rockville City Academy
Citizens Police Academy
Donations and Sponsorship Opportunities