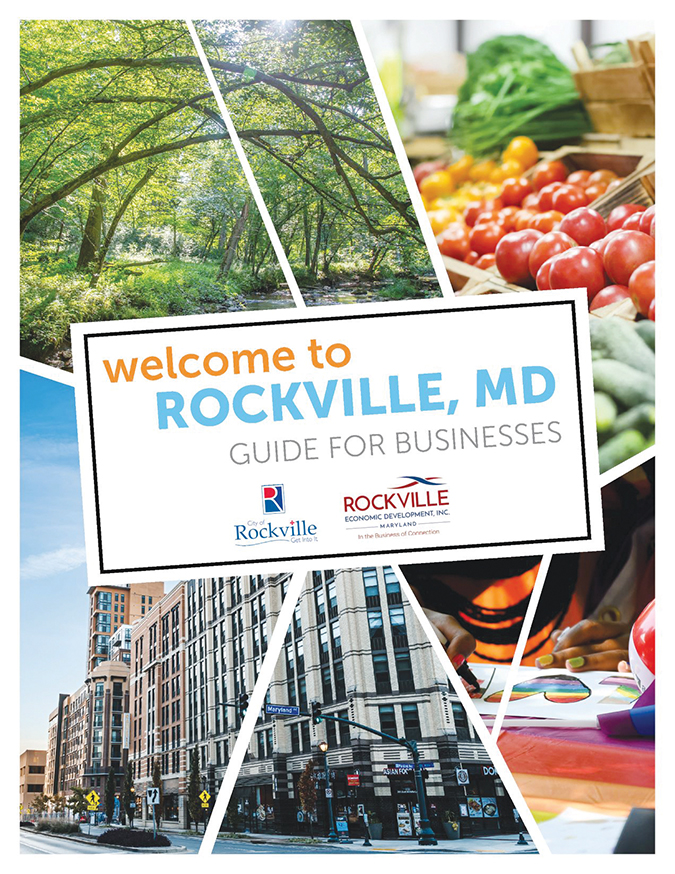 The new "Rockville Guide for Businesses" is a comprehensive resource for entrepreneurs and business owners looking to grow and thrive in Rockville.
Created by Rockville Economic Development, Inc., in consultation with the City of Rockville and local business organizations and stakeholders, the guide provides city data, resources and contact information for key partners and stakeholders in Rockville and the wider community.

"Whether you're just starting up or are looking to take your business to the next level, the 'Rockville Guide for Businesses' is an invaluable resource that can help you easily navigate Rockville's business community, and help you achieve your goals," said REDI Chief Executive Officer Cindy Rivarde.

The online, mobile-friendly guide can be found at rockvilleredi.org/rockville-md-guide-for-businesses-2023.

REDI is a nonprofit public-private partnership that identifies and develops economic opportunities to help businesses launch, locate and expand in the City of Rockville. Learn more at rockvilleredi.org.