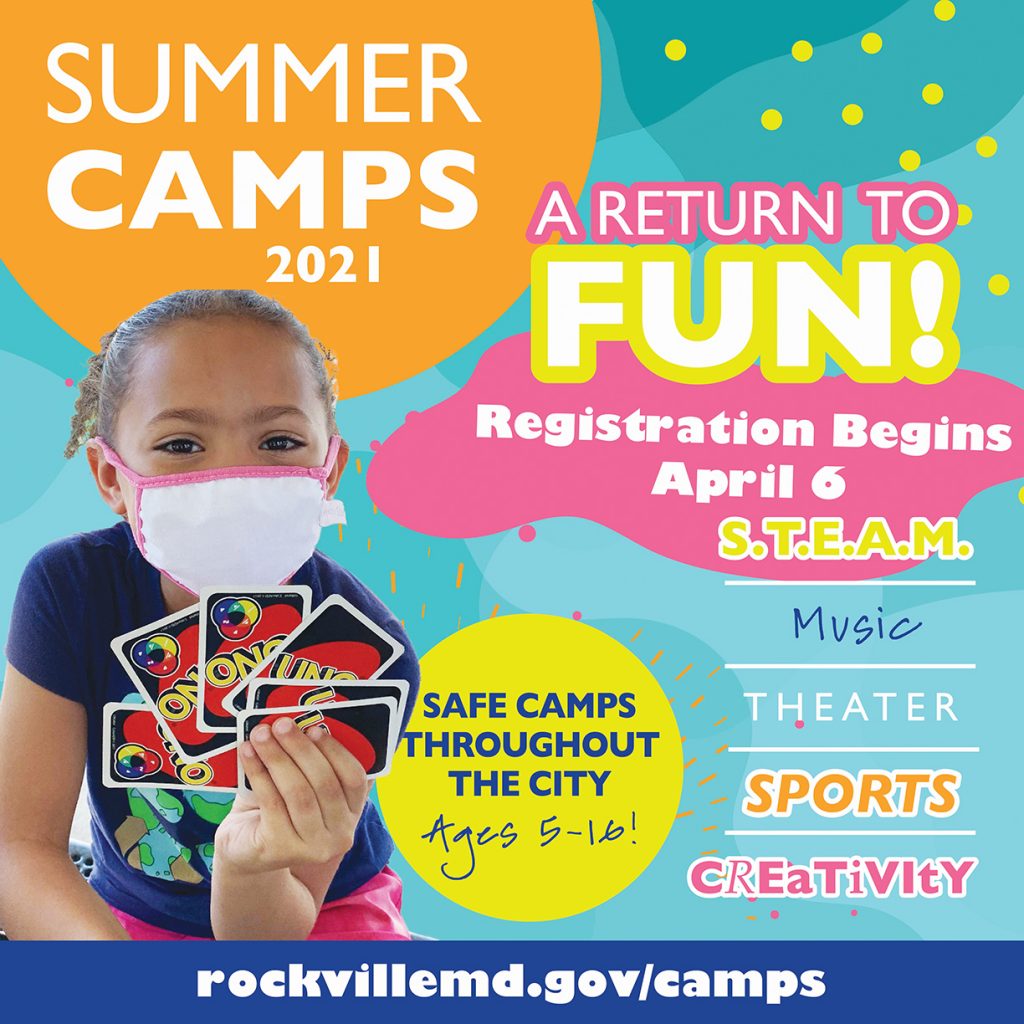 Rockville's 2021 summer camps mark a return to fun — and safety is very much a priority. Registration will open Tuesday, April 6.

Parks Adventures camp, for kids age 5-11, will be open 9 a.m.-1 p.m. until early August at six locations throughout Rockville.
Park Adventures Plus Camp, for ages 6-12, runs from 9 a.m.-4:30 p.m. at four Rockville locations until August.

Both Park Adventures and Park Adventures Plus will feature games, crafts and water activities outdoors, whenever possible.

Socialize with peers, express creativity, learn new skills, play recreational games and stay active throughout the summer. Camps include in-person and virtual options.

And parents, whether you're looking for child care options, half-days in the park or specialty activities such as drama, STEAM, gymnastics, or in-service learning camps for teens, we have programs for everyone.

Full-day or half-day, one- or two-week options are available, depending on the program.
Rockville's top-notch staff are chosen for their experience, enthusiasm and passion for working with children.

All camps have been modified to meet federal, state and local COVID-19 health and safety guidelines, with small groups and low staff-to-camper ratios. Face coverings, hand washing, equipment sanitization and physical distancing will be implemented.

Visit www.rockvillemd.gov/camps for more information, or see the "Summer Camps 2021" guide at www.rockvillemd.gov/life.