Appointment is currently Assistant City Manager to North Carolina City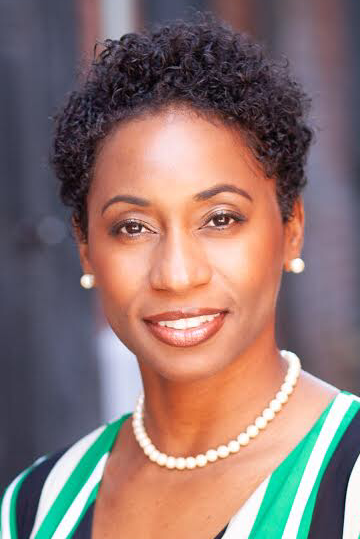 Angela Judge, an assistant city manager with Elizabeth City, North Carolina, and formerly with the City of Atlanta, Georgia, will be Rockville's next deputy city manager, City Manager Rob DiSpirito announced Tuesday. Judge will start on Monday, June 14.
"As a future Rockville resident and employee, I will be deeply invested in the future of our great city," Judge said. "I'm delighted to join the city's team in advancing innovative and progressive policies that will ensure Rockville remains a vibrant, sustainable and inclusive community, and a model for dynamic 21st century governance. My husband Warren and I are looking forward to becoming part of the Rockville family."
The deputy city manager assists the city manager in directing and working with city departments to achieve departmental and citywide objectives, initiate and oversee strategic plans, and execute Mayor and Council policy initiatives. This deputy city manager serves as acting city manager in the city manager's absence.
"I am excited for the opportunity to introduce Angela to the Rockville organization and community," DiSpirito said. "She was the top professional for this position following a competitive, nationwide search that attracted over 100 applicants. Angela's exceptional talents and abilities will be put to wonderful use, helping to lead some of the Mayor and Council's forward-looking priorities with the dedicated team of professionals we have on city staff."
Judge was promoted to assistant city manager of Elizabeth City in 2016. Her duties have included management of special projects, overseeing various departments, ordinance policy research and development, serving as public information officer, and assisting the city manager with budget preparations and presentations. Judge has overseen the completion of millions of dollars in capital projects. Previously, she served as Elizabeth City's assistant to the city manager, interim planning director, interim human resources director and senior planner.
Judge previously served as legislative assistant to the chief of staff for the City of Atlanta. Earlier, she was the legislative aide to the mayor of the City of Atlanta, and was an intergovernmental liaison/planner II for Cobb County, Georgia.
Judge is an alumna of Spelman College and earned a Master of Science in Urban Policy Studies, Planning and Economic Development from the Andrew Young School of Policy Studies at Georgia State University. She also completed a residency program at the Harvard Kennedy School.
Recreation and Parks Director Tim Chesnutt has served as Rockville's interim deputy city manager since October, following the resignation of Jennifer Kimball, who had accepted the position of deputy county administrator for Kent County, Michigan.
The City of Rockville operates under a council-manager form of government. The city manager is responsible to the Mayor and the Council for the day-to-day management of city operations. Under provisions of the city charter and code, the city manager prepares a budget for the Mayor and Council's approval; recruits, hires and supervises staff; serves as the Mayor and Council's chief administrative officer; implements Mayor and Council policies; and provides professional recommendations.