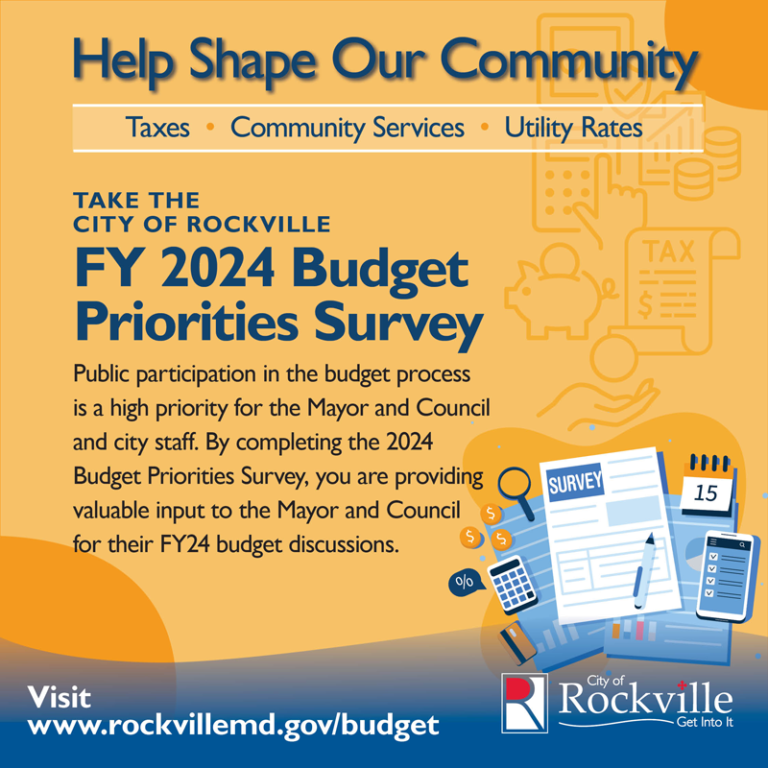 The Mayor and Council kicked off work on the city's Fiscal Year 2024 budget in October with approval of the budget process calendar, a public hearing and the launch of a survey for community members to offer input on their budget priorities.
Read More »
Body Determines Compensation for Mayor and Council Members The Mayor and Council are seeking applicants to serve on the Compensation Commission, which determines annual compensation for the five elected officials of the city. The five-member commission consists of five members,
Read More »
Rockville Housing Enterprises will open its wait list, for its mainstream program only, in December. These vouchers are for households with a non-elderly disabled person aged 18-61.
Read More »
With the first section of roadway resurfacing on Baltimore Road complete, construction of a shared-use path near Rockville High School is next up as work continues along the corridor between Rockville Town Center and the city's east side. Earlier this
Read More »
Rockville Reports is the official publication of the City of Rockville, published at City Hall, 111 Maryland Ave., Rockville, MD 20850-2364.