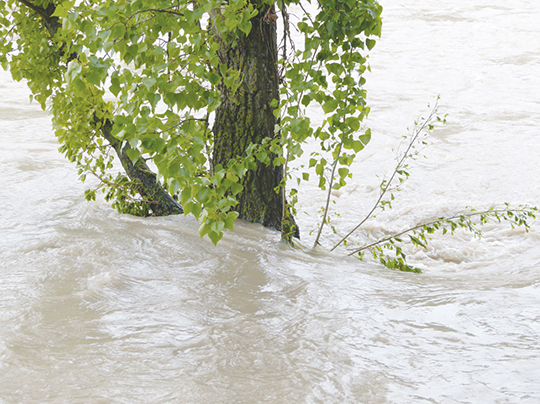 Anywhere it can rain, it can flood. With hurricane season here, it's important to know the risk and be prepared to reduce the impact of potential flooding.

Last year, the region experienced widespread flood damage from remnants of Hurricane Ida, which swept through Rockville as a tropical depression on Sept. 1.
Here are some tips you can follow to be prepared:

Reduce Your Risk. By preparing now, you can protect your family, home and belongings from flooding. The Federal Emergency Management Agency offers several publications to help you manage flooding risks. Find a few at mailchi.mp/rockvillemd/storm-flood-damage-survey-summer. Find more resources at www.fema.gov/flood-maps/know-your-risk/homeowners.
Insure your property. Flood damage isn't covered by standard homeowners insurance policies, and flood damage is expensive. Just an inch of floodwater can cause more than $25,000 in damage. Talk to your insurance agent about flood insurance or visit floodsmart.gov.
Report storm flood damage. If you are a City of Rockville resident or property owner who has experienced flood damage associated with severe weather events, you can help city staff understand the impact of intense storms on our community. Take the Storm Flood Damage Survey and find additional resources at www.rockvillemd.gov/flooding.

For minor flooding issues, find tips on how to evaluate runoff on your property, and practical, sustainable ways to reduce runoff, with "Slow It. Spread It. Sink It: A Homeowner's Guide to Sustainable Home Drainage." Find it at www.rockvillemd.gov/drainageguide.