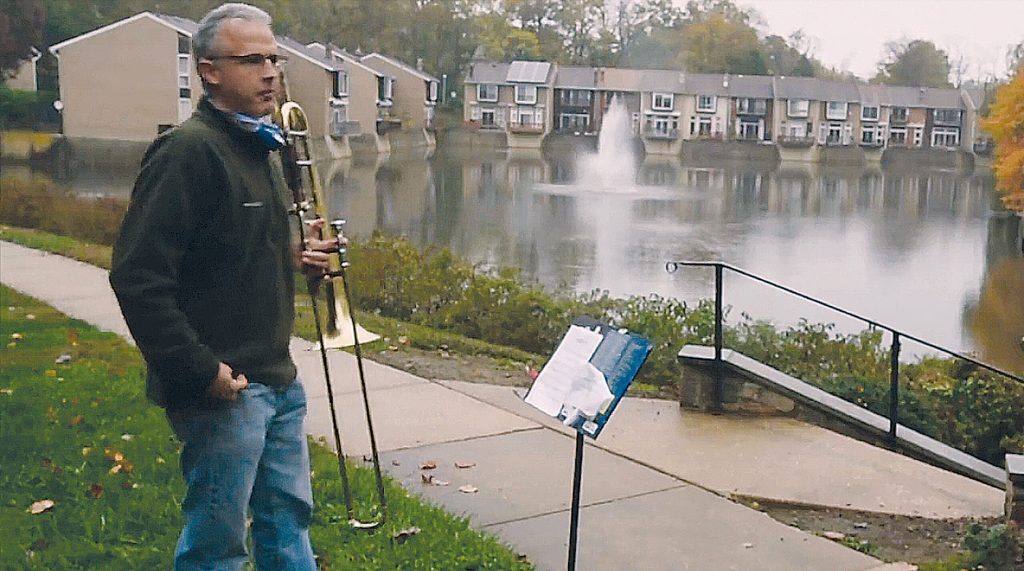 The Mayor and Council honored Rockville residents, including Gabe Meyer, with the city's Good Neighbor Awards on Dec. 14. Meyer, a talented trombonist, was honored for playing popular songs, including a regular finale of "Taps," nightly during the pandemic from the corner of the lake in New Mark Commons.
Other honorees were: Pete Altman, George Ashton, Scott Bell, Max Bliss, Nancy Breen, Clare Callaghan, Ed Chaffee, Nick Coutsos. Anna Couvillon, Patrice Davis, Joe Dixon, Janet Gallant, Jose Guzman, Darren Hall, Rachael Hamm Plett, John Hansman, Brandt Heitzman, Ric Jackson, Christy Koenig, Joe McClane, Mary Mceachern, James Meekin, John Miles, Mike Mills, Carol Moran, William "Bill" Nickel, Caitlin Olson, Kate Ostell, Linda Rosendorf, Patrick Smith, Rachele Stein, Brad Stelzer, Sally Stolz, Robert Tarone, Marissa Valeri, Heather Welter, Dan West and the Woodley Gardens Community Swim and Recreation Association.

For more about this year's Good Neighbor Award honorees, find video and the agenda from the Dec. 14 Mayor and Council meeting at www.rockvillemd.gov/AgendaCenter.