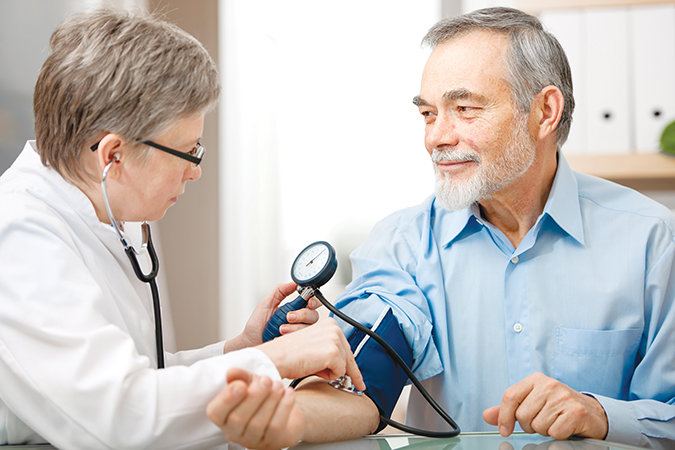 Stay healthy and informed with free seminars from the Rockville Senior Center in May and June.

Register with the course number at www.rockvillemd.gov/registration.
Learn about 60-plus programs, courses, activities and services at www.rockvillemd.gov/seniorcenter or by calling 240-314-8800.

See the "Adults 60+" recreation guide at www.rockvillemd.gov/life for more information.

Activities are free, in person and held 1-2 p.m., except where noted.
Health Fair at the Rockville Senior Center. Local health information, snacks and a raffle. 10 a.m.-1 p.m. Wednesday, May 24.
Financial Elder Abuse. An overview of how lawyers help clients reduce the risk of financial elder abuse through estate planning documents, such as power of attorney, and trusts with guardianship. Learn how lawyers and courts help victims of elder abuse and their families. Presented by Henry Nash.
Register with course #27274. Thursday, May 11. 1-2:30 p.m. Hybrid.
Better Breather's Club. An educational presentation on respiratory issues, with useful information and tips.
Register with course #27271. Dates include Thursdays, May 18 or June 15.
Hip, Hip Hooray. Join Dr. Alex Johnson, a sports medicine physician, as he discusses hip preservation.
Register with course #27476. Thursday, May 25. Online.
Heart to Heart. Regine Josie, with Ambiance Primary Care, provides tips for a healthy heart. Free blood pressure and diabetes screenings will be available.
Register with course #27478. Wednesday, May 31. 10-11:30 a.m.
CarFit. A quick, comprehensive check of how well you and your vehicle work together. A trained professional helps with a 12-point checklist. You must have an appointment — call Betty at 240-314-8803.
Tuesday, June 6. 9:30 a.m.-2 p.m., in the senior center back parking lot.
Talk to a Physical Therapist. If you are in pain or have a question for a physical therapist, see Dr. Carlos Martinez, Director CAM Physical Therapy, for a free 15-minute consultation. Call Betty for an appointment at 240-314-8803. Wednesday, June 7. 10 a.m.-2 p.m.
Keep Your Eyes on the Prize. Dr. Mona Kaleem, an ophthalmologist from Wilmer Eye Institute, will discuss glaucoma, its effect on eye health, how it is diagnosed, and prevention and treatment.
Register with course #27292. Thursday, June 22. Online.