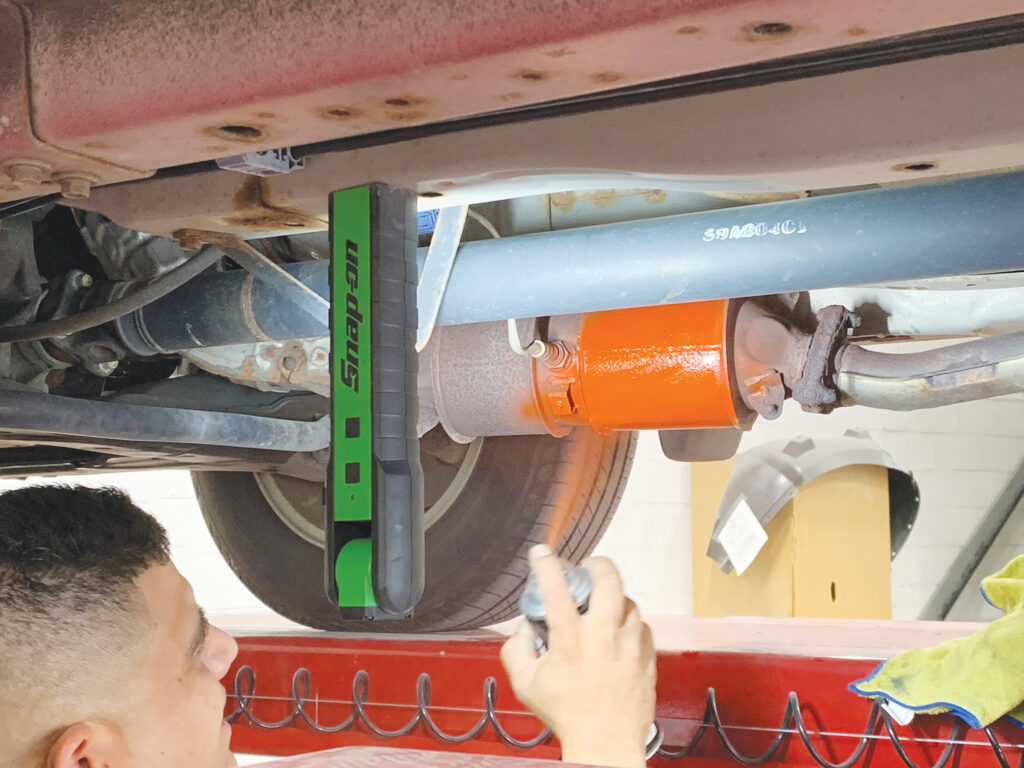 The Rockville City Police Department, in partnership with the National Insurance Crime Bureau and the International Collision Center, held a catalytic converter etching event on June 18 at the auto body repair center at 649 N. Horners Lane. The service, offered free to City of Rockville residents, etched vehicle identification numbers, also known as VINs, on the catalytic converters of 32 vehicles in an effort to deter theft.
Catalytic converters, which change harmful engine emissions into safer gases, such as steam, have become a popular target of criminals, who steal them for their precious metals. Other ways to deter theft include welding rebar onto, or installing a cage around, the converter, or spray painting the converter to reduce its resale value. And, whenever possible, motorists should park in a well-lit area or inside a locked garage.

Check the city's online calendar and follow the Rockville City Police Department on Facebook or Twitter for information about future etching events as they are scheduled.