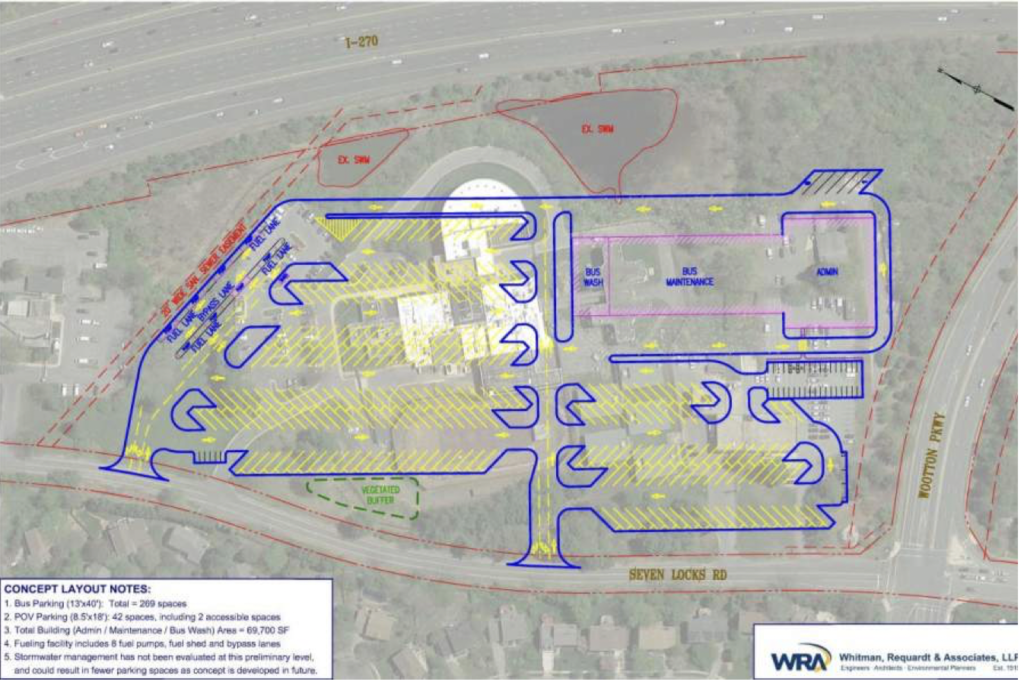 The Montgomery County Department of General Services will update the Mayor and Council, Monday, July 11, on the county's plans to partially demolish the detention center at 1307 Seven Locks Road and potentially use the site for a Montgomery County Public Schools bus depot. 
The county's Department of Health and Human Services will also provide an update on a proposed restoration center on the site.
The meeting begins at 7 p.m. Find the agenda when it is posted at www.rockvillemd.gov/AgendaCenter. 
According to the county's Fiscal Year 2023 capital budget, the preliminary plans include demolition of several structures and "planning, design, and renovation/modification" of the facility, which was built in 1961.
The demolition would allow space to relocate an MCPS bus depot from 16651 Crabbs Branch Way in Derwood. It would also allow for other uses, such as a restoration center to provide crisis stabilization and service referrals for people experiencing a behavioral health crisis. Changes to the site would require a review from the City of Rockville's Planning Commission to ensure conformance with the city's Comprehensive Plan. 
DGS first briefed the Mayor and Council on the county's plans for the 25.8-acre site on Feb. 28.
View the city's staff report accompanying the Mayor and Council agenda item or watch the discussion. 
Find more information about: