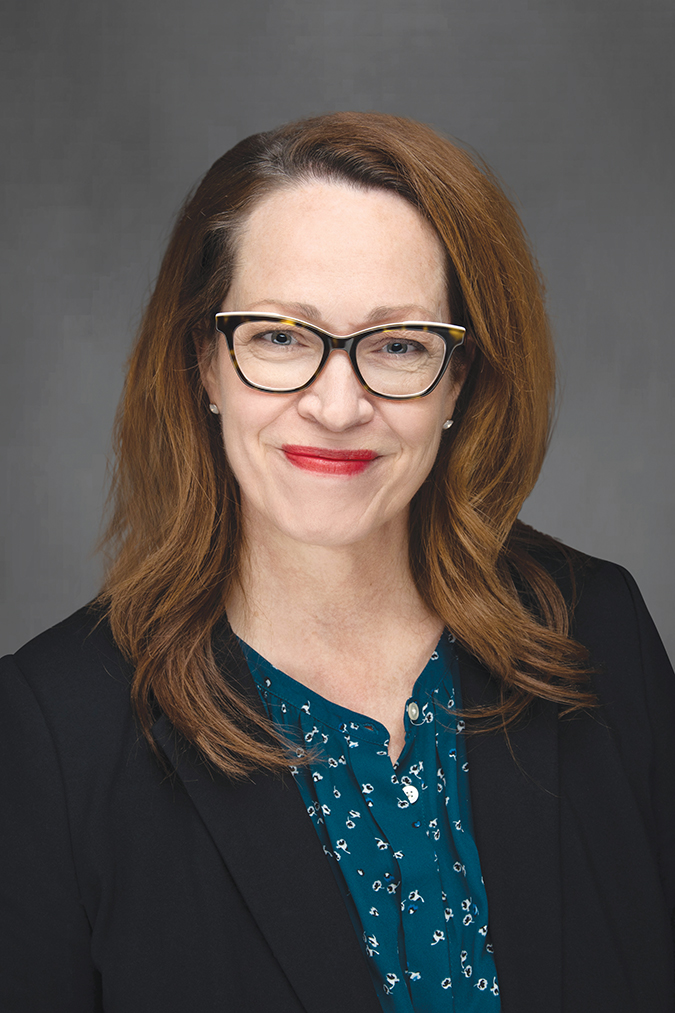 Jenny R. Snapp, deputy director of Community Planning and Development Services, joined the City of Rockville in January and has lived in the Fallsgrove neighborhood since February. We asked her a few questions to get to know her better and learn more about her new role.
What does your position entail?
My job entails co-leading with our director Ricky Barker. I oversee and manage the inspection services, zoning and research divisions at CPDS.
What did you do before joining the city?
Prior to joining the City of Rockville, I lived in Columbus, Ohio, and worked for Franklin County, Ohio, most recently as chief operating officer, where I managed building, planning, zoning, GIS, community development, and operations including fiscal administration for Franklin County Economic Development and Planning. I started with Franklin County in 2014. Prior to that, I was director of a three-county regional planning commission, the Logan, Union, Champaign Regional Planning Commission, where I worked from 2002 to 2014.

I have a bachelor's from the University of Toledo in international relations and a master's degree in geography and regional planning. I also have a Women in Leadership Certificate from Cornell University.

When at Franklin County, I served on the Columbus Sister Cities board and the Columbus Neighborhood Design Center board as well as serving as chair of their fundraising committee. I also served on the inaugural Franklin County Racial Equity Council appointed by the Franklin County Commissioners. I was treasurer and a past president of the County Planning Director's Association of Ohio and a member of the American Planning Association Ohio Chapter.

What do you enjoy most about the job?
Supervising and building relationships with employees and members of the community. I enjoy mentoring, especially interns coming into the field of planning.

I'm a single mom of an 11-year-old son, Rowan, who will start at Julius West Middle School as a sixth grader. We are passionate about traveling and make frequent trips with my best friend, my sister. My son has traveled to seven countries with me. Other than that, we love our pet family and have fostered dogs in the past, including Jack Russells and Great Pyrenees.