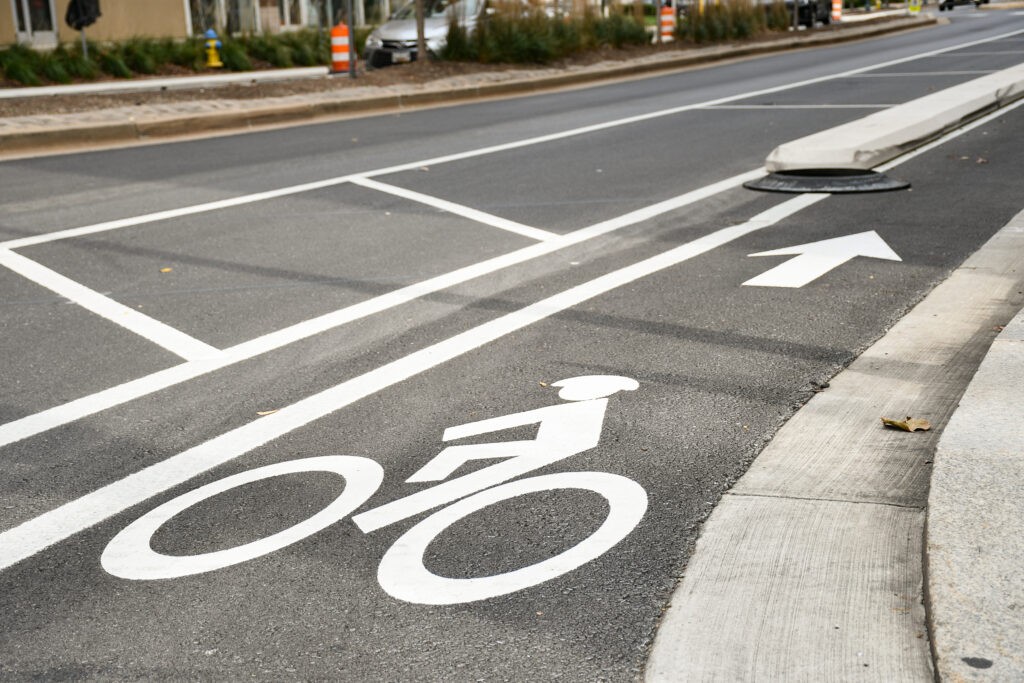 Rockville is taking steps toward safer transportation options for all with the city's first Pedestrian Master Plan, and preparations for projects to create safer intersections and new bike lanes.
The Mayor and Council were scheduled on Oct. 30 to vote on adoption of the Pedestrian Master Plan, which will guide development, construction and maintenance of safe, convenient, and equitable walking and rolling facilities across the city. Learn more about the plan and find video of the vote with the Oct. 30 meeting listing at www.rockvillemd.gov/AgendaCenter. The plan is a recommendation of the city's Rockville 2040 Comprehensive Plan, and is included as an action item in the city's Vision Zero Action Plan to eliminate traffic and pedestrian deaths and serious injuries.

The city is moving ahead with several other Vision Zero projects, including the Twinbrook Safe Routes to School and Transit Access Study. This feasibility study, expected to launch by year's end with completion by the end of 2024, will identify opportunities to improve intersection safety for all modes of transportation, especially for trips to and from Twinbrook Elementary School and the Twinbrook Metro station. It will focus on the intersections of Ardennes Avenue at Crawford Drive, Halsey Road, Halpine Road, Ridgway Avenue and Wainwright Avenue; Chapman Avenue at Bouic Avenue and at Twinbrook Parkway; and Lemay Road at Ridgway Avenue. It will also evaluate seven sidewalk gap segments to assess how existing right of way, trees, slope, drainage and other factors would impact a sidewalk. Find a list of the gap segments at www.rockvillemd.gov/visionzeroprojects.

Another project will evaluate how bicycle lanes could be added to Martins Lane between Mannakee and North Washington streets. The Martins Lane Bicycle Lane Study and Design project will identify three alternatives and choose a preferred alternative for advancement to a preliminary design phase. Public outreach about the alternatives is expected this spring. The study is expected to be completed by summer.

Learn more about Vision Zero at www.rockvillemd.gov/visionzero.