Plans are moving ahead to renovate the Rockville Swim and Fitness Center's outdoor recreation pool, and so the city is asking — what would you like to see there?

An online survey is available to take your feedback until Friday, Nov. 4 at www.rockvillemd.gov/swimcenter.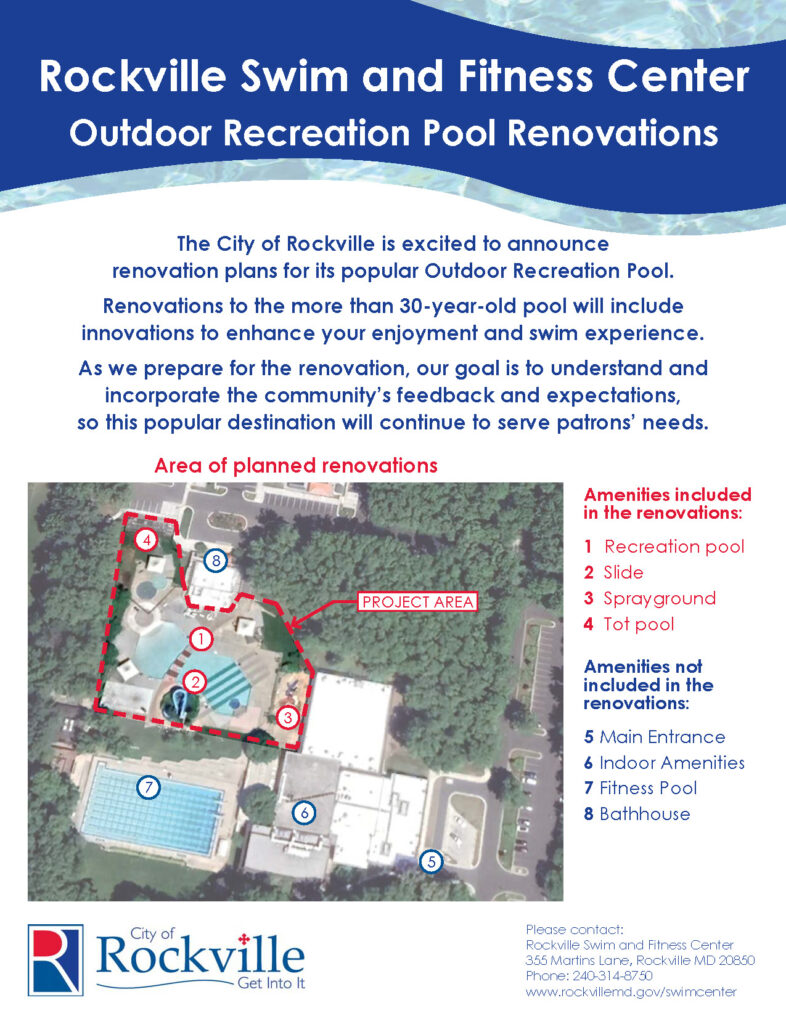 Renovation to the more than 30-year-old pool will include innovations to enhance visitors' enjoyment and swim experience.

The city's goal for the renovation is understanding and incorporating the community's feedback and expectations so the destination will continue to serve patrons' needs. Initial input, including research and planning, will inform three potential conceptual designs that will be offered for public feedback and comment before a final design is developed.

Potential new amenities could include: a beach/zero entry pool; a sprayground; a variety of slide heights; a water obstacle course; and in-pool basketball and volleyball.

Subscribe to the Rockville Swim Center and Fitness newsletter at www.rockvillemd.gov/swimcenteralerts for updates.