A portion of Mt. Vernon Place is scheduled to close for four months, beginning in September, as part of the
city's improvements to the Mt. Vernon stormwater management facility.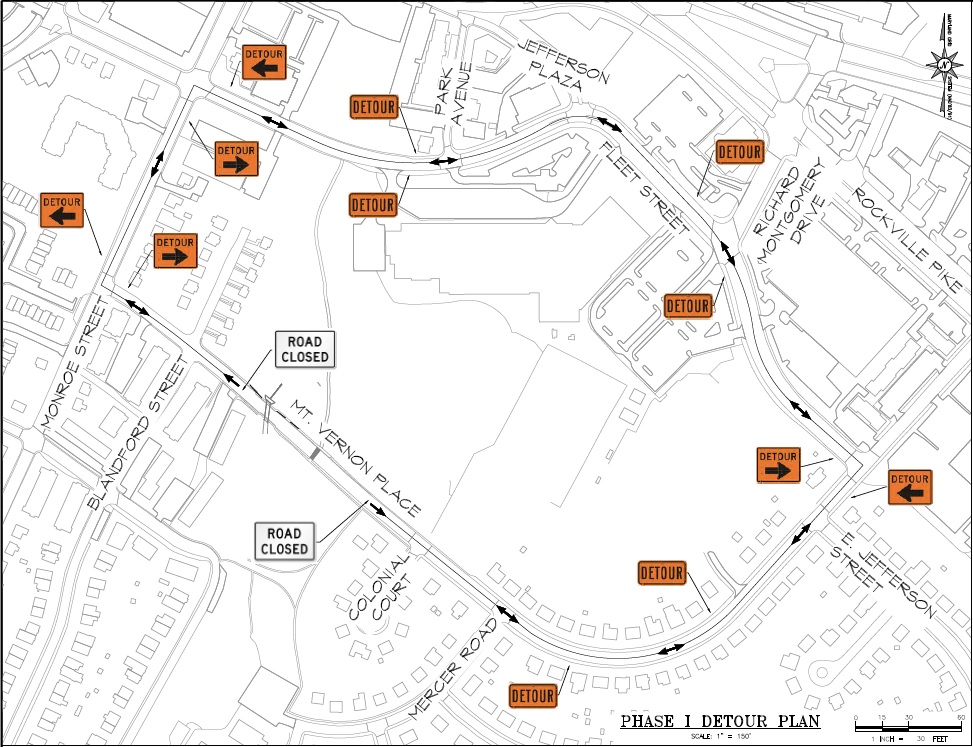 Mt. Vernon Place will be closed to vehicles and pedestrians from Blandford Street to Colonial Court beginning on or about Wednesday, Sept. 15.
Vehicles should utilize Fleet Street or follow posted detour signs to get around the work area.
Pedestrians should follow pedestrian detour signs on streets or continue to utilize the Elwood Smith Park paved pedestrian path. Elwood Smith Park will remain open during construction.
The closure is expected to last until mid-January.
During the closure, city contractors will replace the culvert at the stream crossing near the Elwood Smith Park baseball/softball field. The project will also deepen portions of the pond to increase the stormwater management facility's water quality treatment capacity. Doing so helps prevent erosion and flooding downstream and reduces pollution in local tributaries that flow to the Chesapeake Bay.
The facility, near Richard Montgomery High School, was designed and constructed in 1980 and was retrofitted in 2003. This latest project addresses sediment buildup from the last 18 years.