Rockville's Mayor and Council begin wrapping up budget deliberations this month with their final public hearing and work session before the scheduled adoption of the Fiscal Year 2023 budget.

The budget, which covers the fiscal year that begins July 1, is planned for adoption on Monday, May 9.

The proposed FY23 operating budget of $148.6 million is a 5.2% increase over the FY 2022 adopted budget. The general fund budget, which supports the largest portion of the operating budget, is $93.1 million, a 7.7% increase.

The city's current real property tax rate of $0.292 per $100 of assessed valuation would remain the same for FY23. All residential and commercial property owners pay this tax. Rockville has not increased its property tax rate since 1995.

Find video of the city manager's proposed budget presentation with the Feb. 28 meeting listing at www.rockvillemd.gov/AgendaCenter.
---
Offer Your Ideas
At www.rockvillemd.gov/budget, using the budget survey, in English and Spanish, before the public comment period closes at 5 p.m. Friday, April 15.
At the public hearing during the Mayor and Council meeting on Monday, April 4.
---
FY 2023 budget at a glance calendar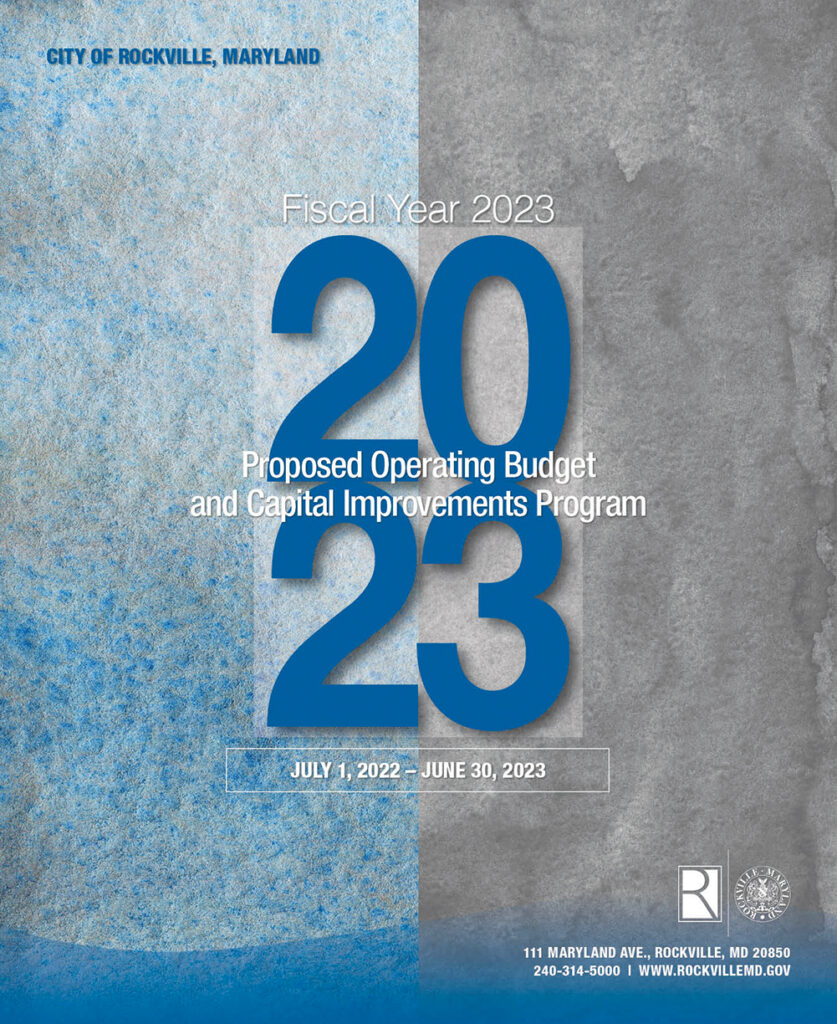 Monday, April 4: Public hearing.
Friday, April 15: Close of budget public record.
Monday, April 18: Work session.
Monday, April 25: Final direction on budget.
Monday, May 9: Adoption of the operating budget and Capital Improvements Program.
Friday, July 1: FY 2023 begins.

For information about how to testify at hearings, find agendas, posted the week before each date, at www.rockvillemd.gov/AgendaCenter.

Meetings are broadcast on channel 11 on county cable, livestreamed at www.rockvillemd.gov/rockville11, and available a day after each meeting at www.rockvillemd.gov/videoondemand.

To review the proposed budget, visit www.rockvillemd.gov/budget.