City staff will host a virtual public meeting at 6 p.m. Thursday, Dec. 2 to present preliminary concept plans for a project that seeks to make two Rockville Town Center thoroughfares friendlier to businesses, pedestrians and bicyclists.
The Washington Street and East Middle Lane Road Diet Project creates bike lanes and on-street parking on North Washington Street between MD 355 and MD 28, and on East Middle Lane between North Washington Street and MD 355.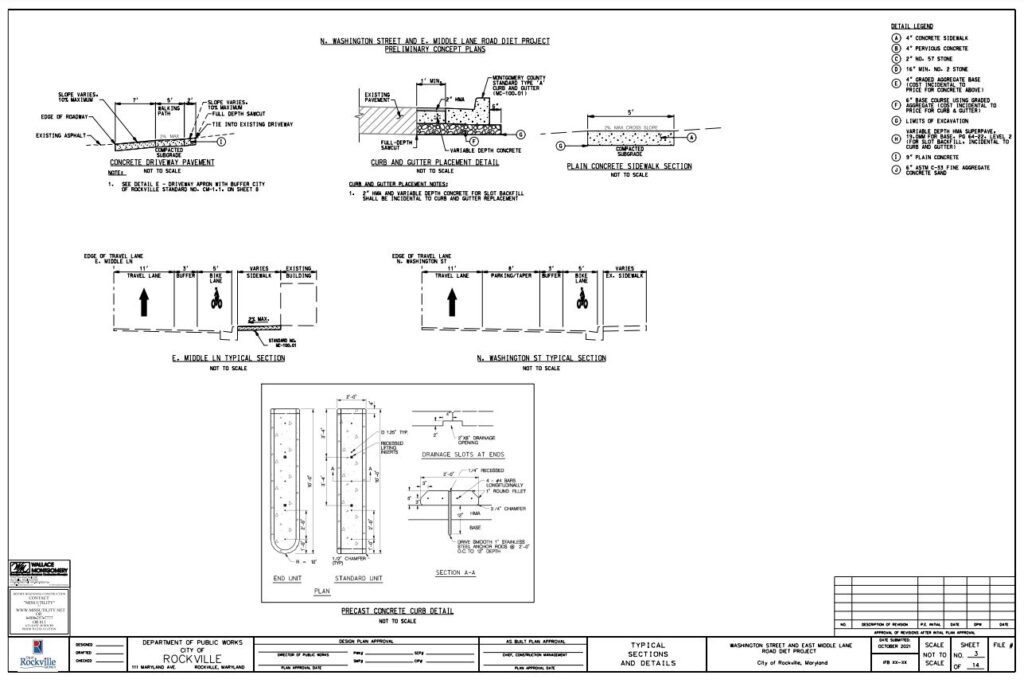 The project includes narrowing the two existing travel lanes to one lane in each direction and creating protected bike lanes, parking, and signage on both North Washington Street and East Middle Lane. It will also widen the sidewalk on the south side of East Middle Lane between North Washington Street and Maryland Avenue. Find the concept plan under Town Center Road Diets at www.rockvillemd.gov/visionzero.
Find information on how to join the meeting online or by phone.
The project is part of a Mayor and Council initiative and was developed through a consultant's study of how to improve the vitality of Town Center. The study followed recommendations by a panel of Urban Land Institute experts who visited the city in July 2019. Learn more.
The project is also one of several to improve safety for people driving, walking, rolling, bicycling, and using transit as part of Vision Zero, the city's strategy to eliminate traffic fatalities and severe injuries, while increasing safe, healthy and fair mobility for all.