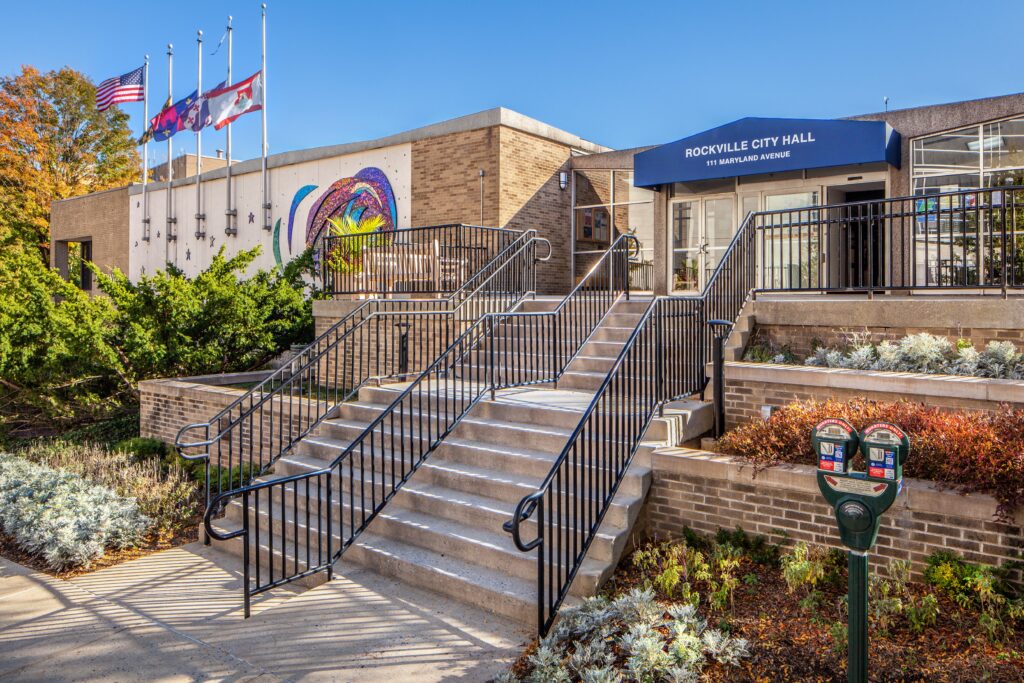 Rockville City Hall will reopen to the public, Monday, Jan. 3.
City Manager Rob DiSpirito announced the reopening at the Mayor and Council's Monday, Nov. 15 meeting.
"I strongly believe that employee collaboration and level of service to customers will benefit by reopening all city offices, including bringing employees back on site at City Hall," DiSpirito said in an email announcing the return to Rockville employees.
Rockville City Hall has been closed since March 14, 2020, in an effort to protect the health of Rockville employees and the public, and prevent the spread of COVID-19 throughout the pandemic.
Rockville employees are required to be vaccinated against COVID-19, unless exempt for religious or medical reasons. Employees with approved exemptions are required to undergo mandatory weekly COVID-19 testing. The policy covers temporary, part- and full-time employees who work onsite and remotely.
Other city facilities are open, including community centers, the F. Scott Fitzgerald Theatre, Glenview Mansion and Croydon Creek Nature Center at the Civic Center, the Rockville Senior Center, and the Rockville Swim and Fitness Center. Check the city's website for hours and availability.
Face coverings are mandatory for staff and visitors, aged 2 and older, to Rockville facilities, whatever their vaccination status. The City of Rockville will not ask visitors to share their vaccination status.