The City of Rockville offers residents two free food scrap drop-off sites to make composting easy, keep valuable materials out of landfills and reduce excessive greenhouse gas emissions:
Rockville Senior Center at 1150 Carnation Drive.
Maintenance Facility at 14625 Rothgeb Drive.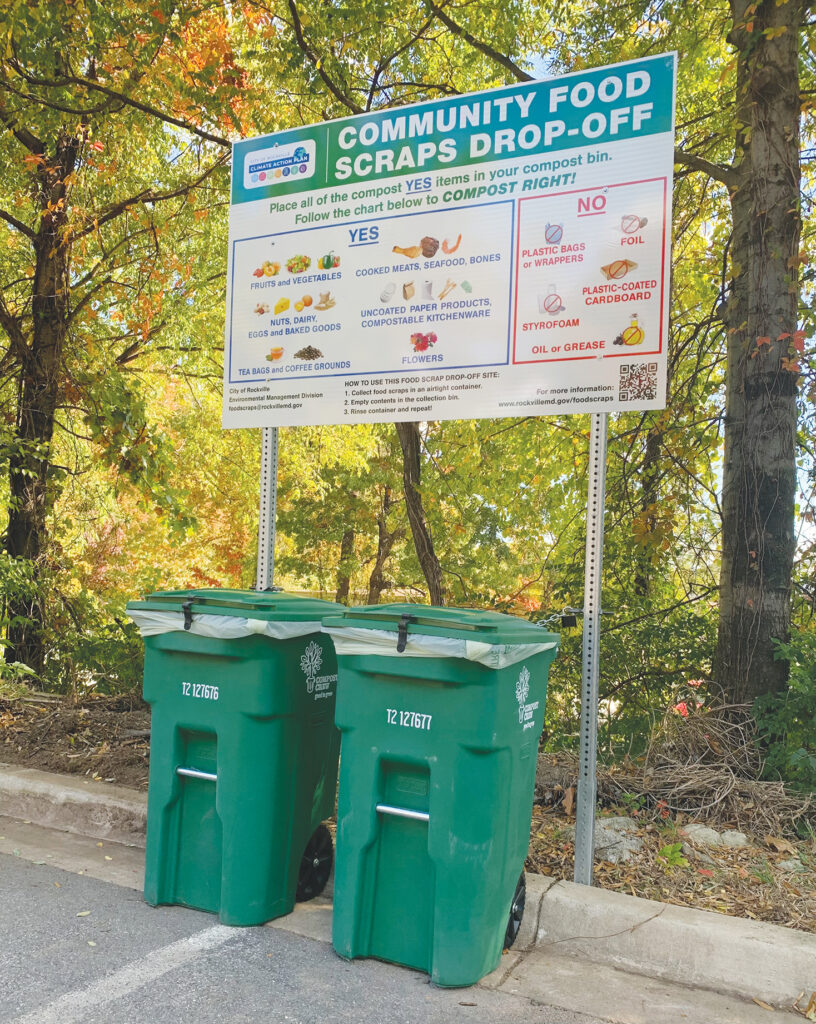 Food scraps will be picked up weekly by a commercial contractor and delivered to the Prince George's County Organic Compost Facility.

How To Use Drop-Offs
Place food scraps in a container — empty coffee containers with sealing lids are great for this. Be sure to remove any plastic or other trash.
Bring full containers and empty them into the designated green bins at one of the food scraps compost drop-offs. Follow the signs when you arrive. The sites are accessible 24/7 and the service is free of charge.
Rinse container and repeat.
Find more about the food scraps drop-off and answers to frequently asked questions at www.rockvillemd.gov/foodscraps.