Features Concrete Ramps and Bowls, and Rails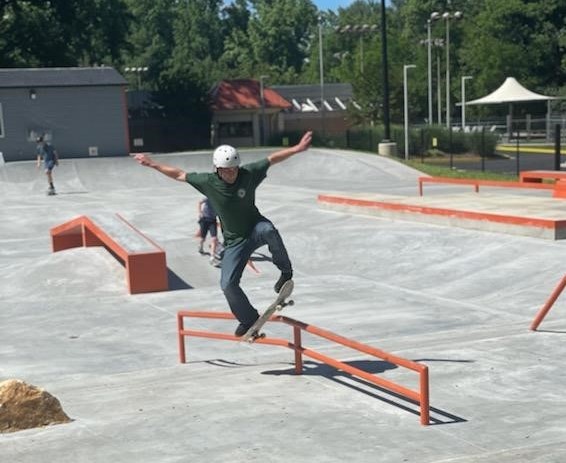 Featuring concrete ramps and bowls, and rails, the new Rockville Skate Park is officially open for community use.
In addition to the concrete design, the new 15,000-square-foot concrete skate park located in the Rockville Swim and Fitness Center outdoor pool parking lot, at 355 Martins Lane, features an entrance building with a family/gender-neutral restroom, lighting, landscaping, parking, a stormwater management facility and access road improvements.
The new venue replaces the old wood and steel park, which opened in 2001. The old park had deteriorated after close to two decades in operation and was demolished.
Spohn Ranch, Inc. of Los Angeles, California, designed and built the new park after the city gathered input on the design from the local skating community. Spohn Ranch has also designed and built skate parks in Prince George's and Howard counties in Maryland; Fairfax County, Virginia; Ocean City, New Jersey; West Virginia; California; and other areas of the U.S.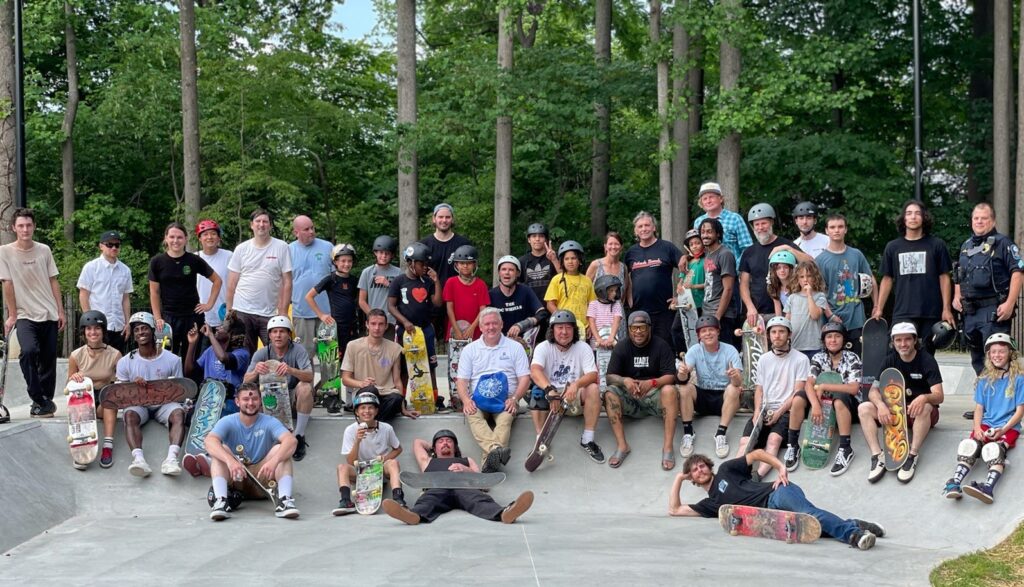 The new park features a kidney bowl, manual pads, quarter pipes, radius wedge, rainbow grind rail, grind ledge, slappy curb and pole. It is designed to be fun for every rider, no matter their age, style, skill level or wheel type.
The park's hours are: 3-9 p.m. Tuesday-Friday; 10 a.m.-9 p.m. Saturday and Sunday. The park is closed on Mondays through Tuesday, June 15. Summer hours, beginning Wednesday, June 16, are noon-9 p.m. Monday-Friday, and 10 a.m.-9 p.m. Saturday and Sunday. Visit www.rockvillemd.gov/skatepark for more details.
To promote safety, all park users, of any age, must wear a protective helmet. While some loaner helmets will be available, visitors are encouraged to bring their own. Staff members will be on duty to enforce this policy during operating hours.