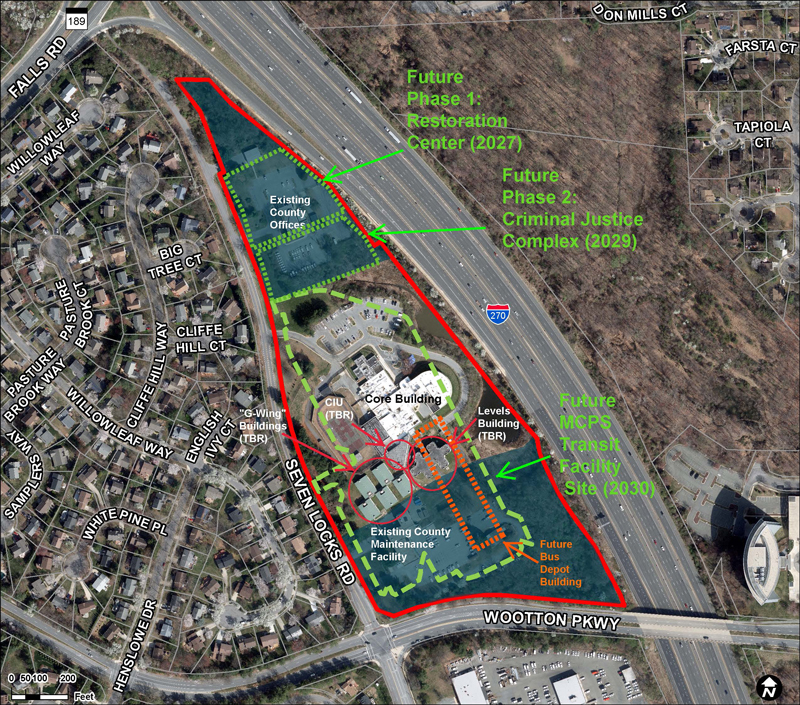 Updated, Monday, Oct. 3 to reflect a change to the meeting room and to reflect that the Mayor and Council oppose the plans as proposed by the county.
Montgomery County will hold a hybrid in-person/virtual community forum, 7-9 p.m. Thursday, Oct. 6, on a planned bus depot and restoration center at a 25.8-acre site along Seven Locks Road.
The in-person event will be held at the Montgomery County Council third-floor hearing room, 100 Maryland Ave. To join the county forum virtually, visit bit.ly/CountyForum100622.
The Mayor and Council oppose the plans, as currently proposed by the county, to house at the site a future Department of Corrections and Rehabilitation Criminal Justice Complex and restoration center, and a Montgomery County Public Schools/Ride On bus depot. The site abuts eight city neighborhoods.
Visit www.rockvillemd.gov/SevenLocksProject for more information.