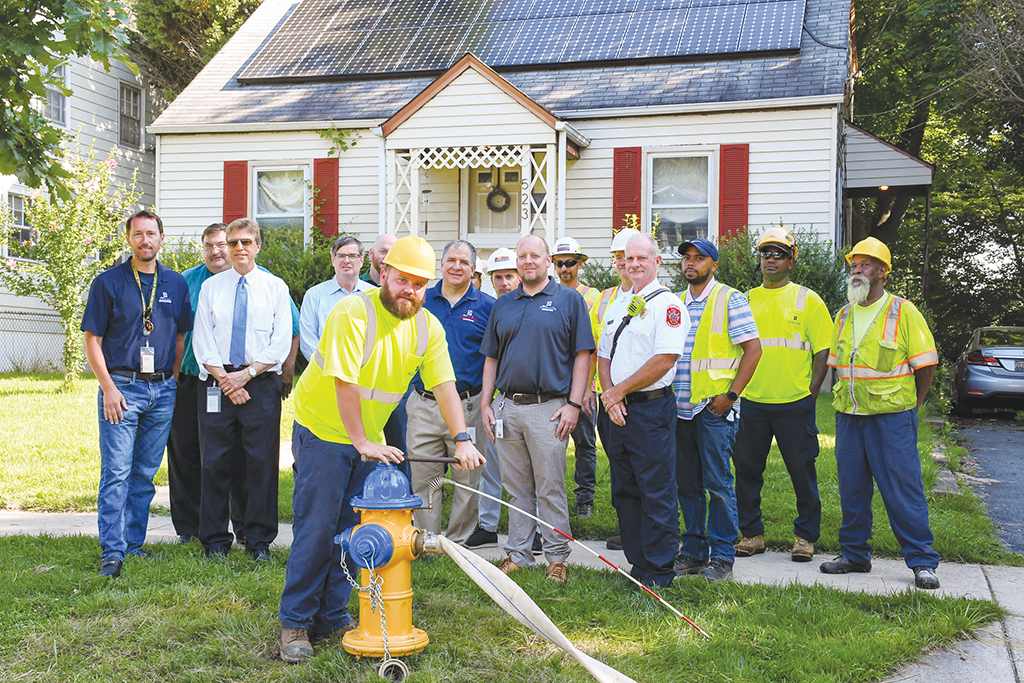 The city celebrated a milestone July 11 as the Department of Public Works Department replaced Rockville's last low-flow fire hydrant.

The achievement, nearly a decade-and-a-half in the making, underscores the Mayor and Council's commitment to maintaining Rockville's infrastructure through its water main rehabilitation program. 

The replacement is part of the ongoing rehabilitation of the water main on Beall Avenue, which began this spring. The project is part of the rehab program, launched in 2008, to replace every mile of pipe in the city's water system over a 100-year period. Since the Mayor and Council approved the program, city staff has managed over 22 miles of water main replacement totaling nearly $30 million in construction.


When the program started, 67 fire hydrants were identified as having water flow rates of less than 500 gallons per minute – below the optimal flow to provide the capacity and water pressure needed to fight fires. With July's replacement of the hydrant on Beall Avenue – marked by a ceremonial valve opening – all low-flow hydrants have been replaced.

The final hydrant replacement isn't the end of the water main rehab program, the water main rehab program will continue to prioritize water main replacements with a focus on pipe age, water quality, water main breaks and internal pipe corrosion, which reduces water flow. The new pipes will lead to fewer breaks and leaks, improving water quality and reliability and providing better water pressure in the water system.

Learn more at www.rockvillemd.gov/water. For Rockville 11's report on this milestone, visit youtube.com/cityofrockville and search "hydrant."