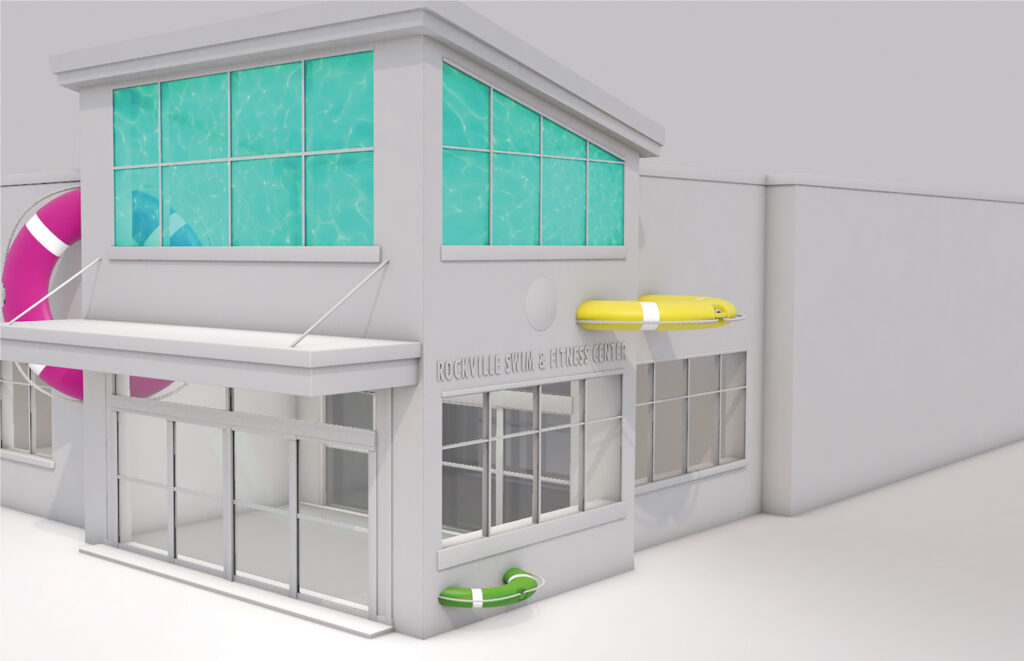 An art project will soon emphasize the "swim" in the Rockville Swim and Fitness Center at 355 Martins Lane and highlight its newly renovated foyer.

New York-based artist Matthew Geller was selected by the Artist Nomination Committee of the Cultural Arts Commission to create the work. The $100,000 commission to create the project is funded through the Art in Public Architecture Ordinance.

The fabrication and installation of the artwork is scheduled for winter of 2022.

Under plans submitted for the artwork, a projection will create a visual aquarium-like effect, as if the foyer is filled with rippling water, and giant life preservers in different colors will be integrated into the outside wall.
Find out more about Rockville's public art at www.rockvillemd.gov/AIPP. See more of Geller's sculptures at www.matthewgeller.com.