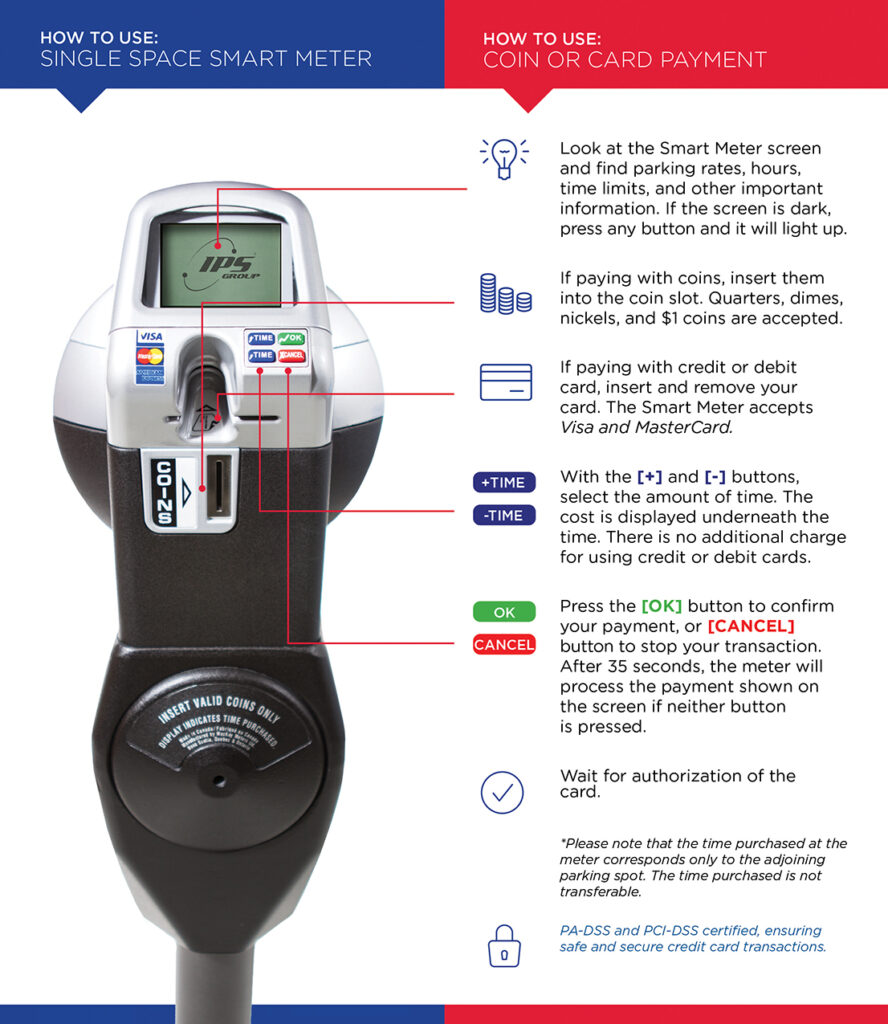 Smart parking meters that allow motorists to pay by multiple methods and are environmentally friendly are debuting this fall in two Rockville neighborhoods.

The City of Rockville has teamed up with IPS Group to replace 300 parking meters in Town Center and Twinbrook with the new smart meters.
The easy-to-use meters will accept credit or debit card payments directly at the meter, payment through the city's ParkMobile app, and coins of multiple denominations, i.e., quarters, dimes, and nickels. They replace meters that only accepted payment through the ParkMobile app or with quarters.

The meters feature a display that illuminates at the press of a button and allows motorists to view parking rates, hours, restrictions, and other important information. The energy-efficient meters are powered by solar panels and a rechargeable backup battery pack and modular components for easier maintenance.

Learn more about parking in the City of Rockville at www.rockvillemd.gov/parking.