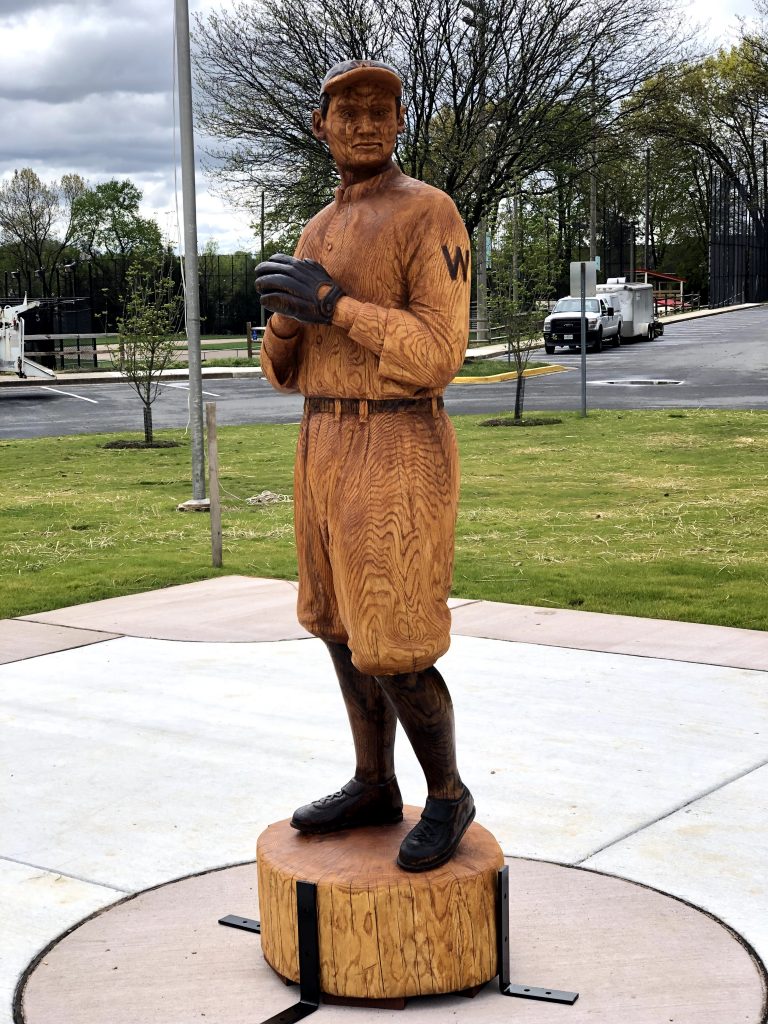 A statue of Walter "Big Train" Johnson, one of the most accomplished pitchers of all time, now stands as a centerpiece to Dogwood Park in a replica ballfield that represents his more than two-decade career on the mound with the Washington Senators.
The statue, created by Nickelsville, Virginia-based artist Kris Connors, took about five weeks to finish. An interpretive sign with details about Johnson's life and career will be installed at the park in the next few weeks. The Rockville Baseball Association contributed half the funds for creation of the statue and its installation.
Born in Humbolt, Kansas, Johnson was just 19 years old when he began his 21-year-long Major League Baseball career with the Senators, earning the nickname Big Train due to the speed and accuracy of his pitches.
Johnson played for the Senators from 1907-1927.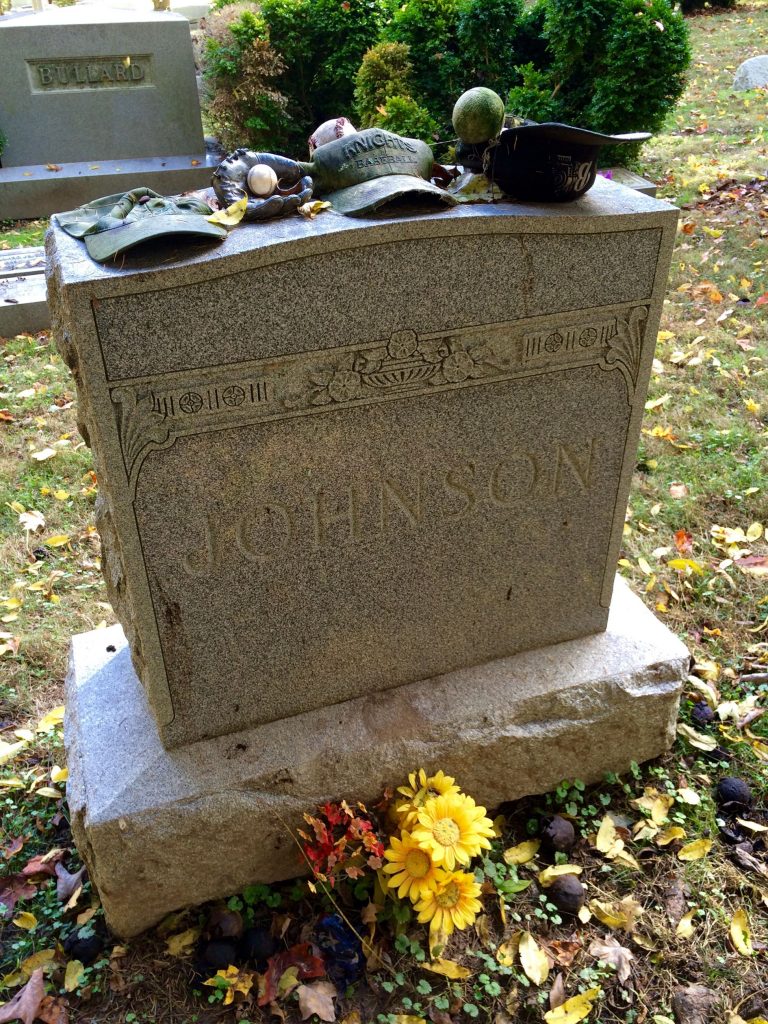 While playing for the Senators, Johnson lived in Bethesda. On retirement, he bought a farm in Germantown and served as a Montgomery County commissioner until his death in 1946. He is buried at the Rockville Cemetery on Baltimore Road with his wife, Hazel Lee Johnson.
Dogwood Park is located at 800 Monroe St.